KeyShot Render Farm
AlphaRender is your keyshot render farm
CG professionals, engineers, industrial designers, marketing professionals, and photographers use KeyShot to create realistic images and animations of their 3D models. AlphaRender supports KeyShot in all common versions. Save time and try KeyShot render farm with a free trial of $30 and 24/7 support.
Still Image Rendering
Regardless of the rendering plan, you select, our system is built to render still images with top rendering servers that rapidly complete your projects
Animation Rendering
Our animation rendering services supply you with the most nodes and the shortest rendering time
Multi Camera Rendering
A practical and simple-to-use tool for submitting different camera-angled shots simultaneously using a single job button, making your job procedure extremely easy
XR Rendering
XR rendering services provide you with servers for high-quality renderings within the shortest possible time renderings
KeyShot Render Farm Control Panel

With the usage of the AlphaRender Control Panel, you're able to monitor your cloud rendering jobs.
You can start, pause and cancel all jobs at any time using this tool.
Our responsive design allows you to easily manage and control your jobs on the go.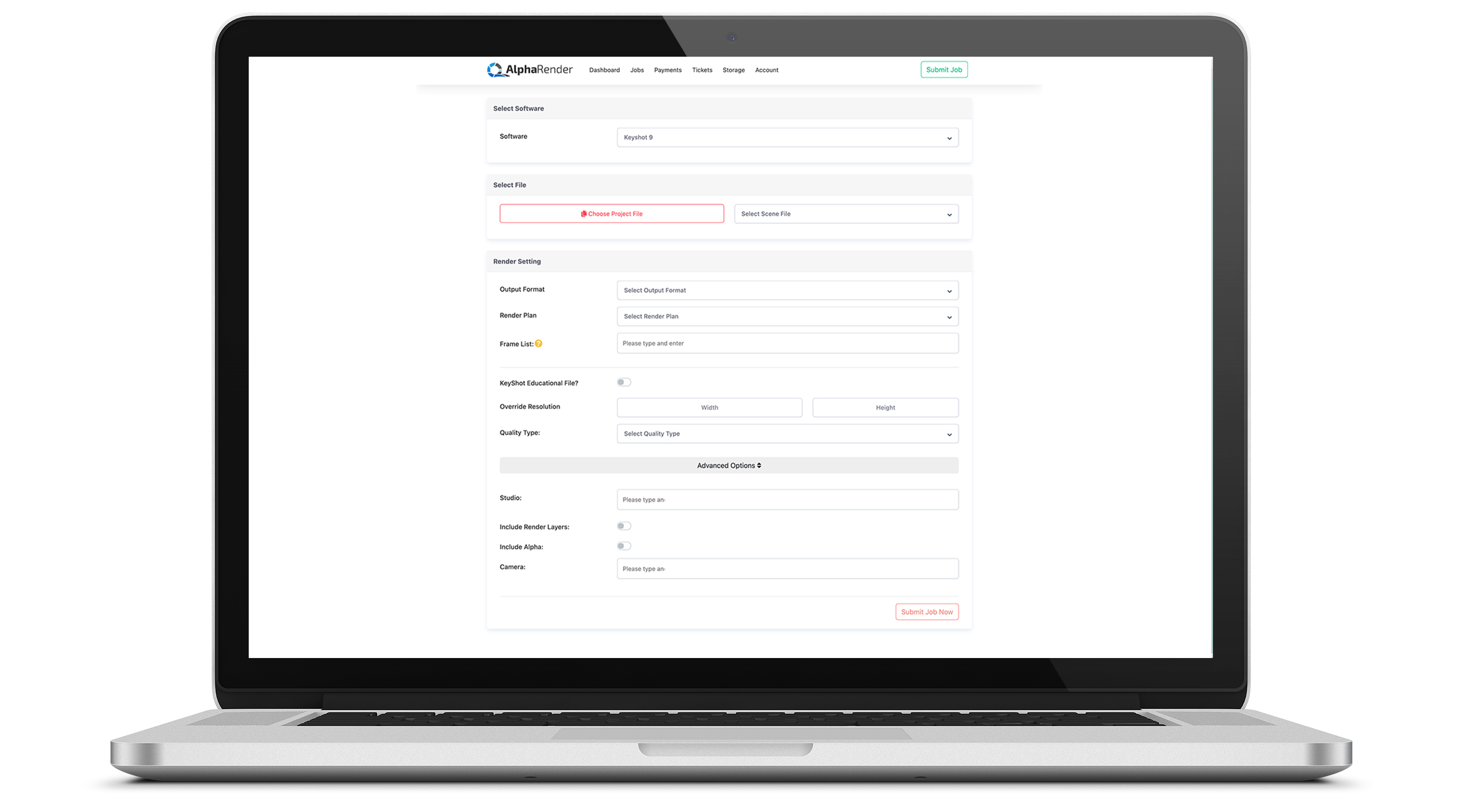 AlphaRender Cloud Rendering Steps
Registration
To use our cloud rendering service, you need to register with us first, get $30 credit, and enjoy our powerful service.
Project Upload
You have to install a cloud application and you can automatically upload source files and download Rendered files via AlphaRender fast and confident servers.
Rendering
Our system will automatically analyze and render your project.
Project Download
The output consequence will be syncing to your machine frame as soon as render starts.
Alpha Renderfarm News Center